Change Manager (M/W)
Reference : ANN02555
Posted:November 17, 2022
Job Type: Permanent Job
Discipline: Support functions:, Management
Experience: 5 années
Education: Bac +5
Language(s): Français, Anglais
WHAT'S GREAT ABOUT THIS ROLE?
As a key member of our new and growing Global Change Office (GCO), you will play a critical role in establishing and sustaining ManpowerGroup's change
management capability and increasing the overall change maturity of our organization, to ensure large Global projects are managed effectively. You will
liaise between the central GCO team, the global change community, and our country change leaders to increase change management knowledge and
awareness of it as a discipline. You will train, coach, and consult with change management practitioners and you will monitor the quality and effectiveness of
change management capability and delivery, escalating issues to executive leadership, where necessary.
Training for the right person will be provided in areas where skills are lacking.
HOW YOU'LL MAKE A DIFFERENCE AND GAIN EXPERIENCE
As the Change Manager / Delivery Lead, key responsibilities include:
Enterprise Change Management Consulting
➢ Provide change management consultation services across a portfolio of
projects and strategic initiatives including people, process, and technology
initiatives (e.g., major IT system replacements, substantial process
redesign and major reorganizations). May also lead change management
on major projects and/or strategic initiatives.
➢ Provide direction to change managers (MPG employees and contractors)
who lead change management projects globally.
➢ Deliver change management regionally and/or globally, as needed
Change Management Plans and Strategy
➢ Oversee and may also develop the creation and implementation of change management plans and strategies for global projects and strategic
initiatives, incorporating communications and training; oversee and may develop the design and implementation of interventions for improving
employee adoption of change and morale, ensuring user readiness, preparing leaders for change and enhancing cultural shifts.
➢ Facilitate development and delivery of change management strategies and plans at program and project level; ensure integration where appropriate.
Enterprise Change Management Capability
➢ Lead the development of change competency models and methodologies and embed them in the organization with training, coaching and specific
interventions; provide advice on developing or enhancing change management tools, methodology and processes to build capability across
the organization to lead change and improve personal resilience.
➢ Stay abreast of best practices in change management.
➢ Lead evolution and continuous improvement of change methodology.
➢ Partner with the business sponsor, leadership team and executive officer to build change capability and readiness in organization.
➢ Monitor Change Insights dashboards and review CM delivery quality, metrics, and dashboards with Global Change Management Leads,
providing coaching, guidance, and support to change practitioners/leaders as needed
➢ Monitor change management quality, consistency, and effectiveness of global and regional projects; escalate regional CM issues or challenges to
Core GCO and/or Leadership as needed
➢ Collaborate with Global Change Management Leads, project teams, and change partners to educate the enterprise on MPG's change management
capability; Identify and share Change Management best practices; provide training and coaching on CM resources to Global Change Management
leads, Change Leaders, CM partners, and broader community of practice
Technical skills
➢ Education: Bachelor's degree (ideally in organizational behavior, human resources, organizational development, organization effectiveness, communications, or related
field)
➢ Experience: Several years' experience in the development and implementation of Change Management strategies in support of business objectives
➢ Experience managing and developing a team
Soft skills
An understanding and appreciation of cultural nuances and ways of working in different countries
➢ An ability to cultivate relationships and navigate a globally complex organization model
➢ Exceptional organizational skills and ability to execute / deliver to plan
➢ Ability to proactively manage & handle a complex mix of stakeholders, with competing deadlines/priorities.
➢ Fluent communication in English; other European languages an advantage
Nice to Have
➢ Change Methodology e.g., Prosci certified
➢ Professional certification: Change management certification or designation
➢ Experience driving projects while working with cross-functional teams
➢ Experience in establishing new capabilities within a company
Apply now
Location
Region:Île-de-France
Department:Hauts-de-Seine
City:Nanterre
Recruiter: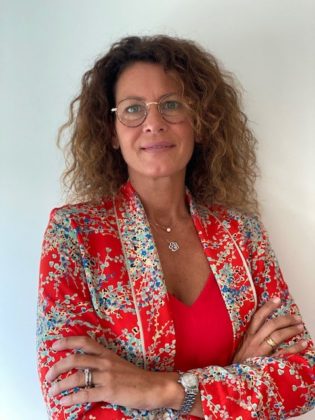 Name Virginie LE FORESTIER