Operational Project Manager Europe Region / Manpower Brand/ Sales (M/W)
Reference : MPW/NOV22/OPME
Posted:November 17, 2022
Job Type: Permanent Job
Discipline: Commerce, Management
Experience: 5 années
Education: Bac +5
Language(s): Français, Anglais
WHAT'S GREAT ABOUT THIS ROLE ?
An exciting opportunity has arisen to join a dynamic, visible, and growing team that plays a pivotal role in supporting the Manpower business, across all European countries
You will be part of an established team, working closely with the SVP Europe Head of Sales and Manpower, and his team, as a Project Manager, planning, implementing, and monitoring projects.
HOW YOU'LL MAKE A DIFFERENCE AND GAIN EXPERIENCE :
As the Project Manager for Manpower Europe, key responsibilities include:
➢ Project managing the European Manpower projects using appropriate controls and methodology.
➢ Determining project timelines/plans, using appropriate tools (such as MS Project).
➢ Managing internal stakeholders throughout the implementation.
➢ Supporting teams developing Manpower solutions, as a subject matter expert in implementation
➢ Creating and maintaining project controls such as project documentation and running project meeting cadences in line with project methodology.
➢ Managing risk to the projects by identifying and mitigating such risks.
➢ Supporting intelligence gathering for internal reporting sessions, understanding all relevant business and technical objectives and requirements.
➢ Documentation of assessment, discovery sessions, process workshops
➢ Becoming an expert in Power BI
Technical skills
Working as a Project Manager, with solid understanding of Project Management principles and methodology, preferably with experience managing and supporting multicountry projects – we are willing to consider those with limited experience but the desire to learn
A knowledge of ManpowerGroup business, especially in the Manpower brand and Global Sales.
A highly collaborative leadership style with the ability to partner with and influence / manage key business leaders
Demonstrable resilience within complex and sometimes challenging project/programme working environments, e.g., difficult stakeholder management, strength in delivering outside of area of control.
Soft skills
Strong planning and organizing skills to drive project outcomes
Ability to identify risk and drive resolution accordingly
Attention to detail and excellent interpersonal, problem-solving, active listening, verbal, and written communication skills (as a minimum in English)
An inquisitive nature – actively seeks to enhance knowledge and understanding by asking questions
Change Management experience, an advantage
Apply now
Location
Region:Île-de-France
Department:Hauts-de-Seine
City:Nanterre
Recruiter: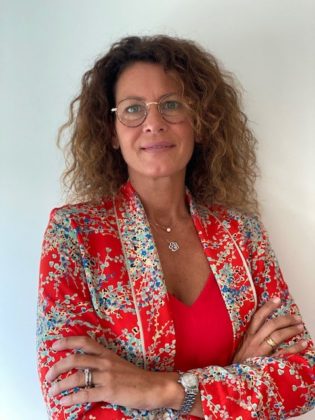 Name Virginie LE FORESTIER