Perm Sales Director Europe Region / Manpower Brand (M/W)
Reference : MPWG/NOV22/PSDE
Posted:November 17, 2022
Job Type: Permanent Job
Discipline: Support functions:, Commerce, Management
Experience: 5 années
Education: Bac +5
Language(s): Français, Anglais
To ensure we meet our goals set out in the Perm TYSP, an exciting opportunity has arisen to join a dynamic, visible, and growing European Sales team, focussing on Global Enterprise clients across Europe. Your focus will be on ensuring we are maximising our prospects by selling into all countries across Europe and generating cross selling opportunities, to grow our Perm business in Europe.
HOW YOU'LL MAKE A DIFFERENCE AND GAIN EXPERIENCE:
As the Perm Sales Director/Leader for Manpower Europe, key objectives include :
➢ In conjunction with Local Sales Leaders define a list of Global Enterprise clients to target with the aim of establishing stronger/new relationships by providing cross Country solutions and increasing perm business opportunities across all European Countries
➢ Intake and qualification of new opportunities, including scoping out client business requirements and where necessary engaging with sales leaders to conduct discovery
➢ In conjunction with Heads of Perm, establish processes to bring consistency and rigor to the management of multi-country perm business pursuits across Europe
➢ Work with the Heads of Perm to define/sell the value proposition for ManpowerGroup's perm business line in Europe
➢ Where required provide support across the entire bid lifecycle – from intake and qualification to contract finalization and hand over to appropriate delivery team
➢ On a regular basis provide reports to be able track progress and detect further opportunities.
Training and support will be provided by the team.
Technical skills
➢ Solid Sales experience
➢ Good understanding of the Perm business
➢ Exceptional time management and organizational skills
➢ Ability to proactively manage & handle a complex mix of GE stakeholders and internal stakeholders, with competing deadlines/priorities.
➢ Fluent communication in English; other European languages an advantage.
Soft skills
➢ Interpersonal and communication skills : able to build rapport and communicate effectively at all levels.
➢ Cultural awareness: aware of different cultural styles and how to work with them
➢ Change orientated: able to accept, and manage an ever-changing work environment
➢ Self-starter: able to take instruction and manage self for motivation and delivery
➢ Team worker: work effectively within the team delivering own targets and supporting others
➢ Leadership: able to set and communicate strategy and goals, whilst motivating others to contribute and deliver
➢ Achiever: Sets high personal standards and is goal oriented
➢ Stress resistant: able to work under and cope with pressure without unduly compromising delivery
➢ Influencing: able to construct a logical, credible, and winning argument that will influence decision makers to follow best practice
➢ Creativity: has the imagination and inventiveness to generate new ideas and implement same to the benefit of the business
➢ Proactive: anticipates change, future needs, risks in the business or area of responsibility and proposes appropriate activities to meet these challenges
➢ Customer Focus: is aware of customer needs and expectations, constantly striving to deliver same.
Apply now
Location
Region:Île-de-France
Department:Hauts-de-Seine
City:Nanterre
Recruiter: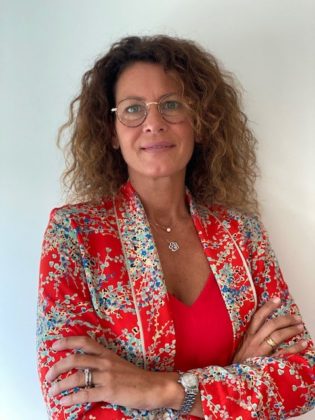 Name Virginie LE FORESTIER