Vice President Sales, Europe (M/W)
Reference : MPW/NOV22/VPSE
Posted:November 17, 2022
Job Type: Permanent Job
Discipline: Support functions:, Commerce, Management
Experience: 5 années
Education: Bac +5
Language(s): Français, Anglais
WHAT'S GREAT ABOUT THIS ROLE :
You will be accountable for accelerating profitable growth for all our Brands across the European region. The person will be the key individual for designing and ensuring implementation of our sales strategy You will be partnering with members of the senior leadership teams to lead the Sales drive with significant exposure at a global level.
HOW YOU'LL MAKE A DIFFERENCE AND GAIN EXPERIENCE :
Europe is the largest region in ManpowerGroup, and your contribution is key to ensure ManpowerGroup achieves its business goals. You will make a difference by increasing our market share, supporting our strategy of accelerating growth and improving our mix of business so that we can claim our rightful place as the #1 Global Workforce Solutions Company.
Specifically, you will:
➢ Be part of Senior Leadership Team responsible for creating an international account strategy for both the sales and delivery of our services to strategic clients. You will translate that strategy into specific plans and actions across Europe utilizing central and incountry resources
➢ You will hold the key relationship with strategic clients in Europe partnering closely with senior leadership to ensure strategies are executed and goals met. You will identify trends and opportunities within Europe of how we improve our delivery and grow our business especially in ManpowerGroup solutions
➢ Bring innovative workforce solutions that help clients achieve their business goals. You be able to shift smoothly between strategy and innovation to practical delivery and execution
➢ This role will leverage your current capabilities and expand on them. You will strengthen your global experience, with exposure to all our
markets/ brands. You will have access to influence and learn from our most Senior Executives
➢ Support being a great place to work, with great people and great results.
Technical skills
➢ Graduate calibre with progressively complex sales experience in an international environment, preferably in Europe
➢ It is unlikely that anyone with less than 15 years' experience in these areas will have sufficient experience to undertake the role successfully
➢ Strong and proven senior operational and management skills – able to work effectively in an increasingly complex market
➢ Excellent ability to effectively work in a complex multicultural corporate environment.
Soft skills
➢ Experience leading people and teams directly and indirectly and multi-brand experience is helpful
➢ Strong conceptual thinking skills, able to think outside the box and come up with creative solutions that are practical and efficient
➢ Looking for a candidate with a record of outstanding sales performance and demonstrated potential to expand.
Apply now
Location
Region:Île-de-France
Department:Hauts-de-Seine
City:Nanterre
Recruiter: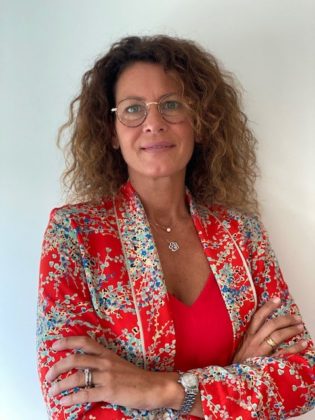 Name Virginie LE FORESTIER